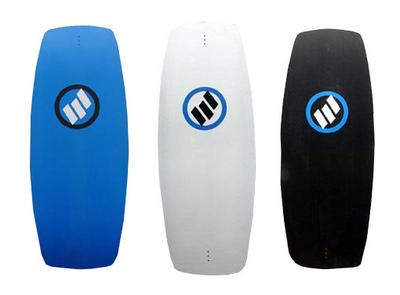 | | |
| --- | --- |
| Length: 41.5" | Rocker: 1.902" |
| Mid Width: 15.75" | Rocker Type: Three stage |
| Tip Width: | Warranty: |
| Weight: | Skill Level: |
Construction: Wood with high density foam composite
MSRP: $119.00-$129.00
Web Site:
Manufacture Description: Manufacturer's Description:
In Mutiny's SteadFast series we use a 7 ply cross grain hard rock maple edge and stringer framing system. In between the edge and stringer we placed a high density foam composite. This helps to lighten up the boards and helps with floatation. Next we added layers of birch vainer and a polyethylene base (same as most snow board bottoms). Then we press each deck with our specially formulated "ROCK" adhesive.

SteadFast Series Features:
Three stage rocker
Comes in three colors (black, blue, or white)
Comes in four sizes (39.5", 40.5", 41.5", 43")
Your choice of deck style (grip tape or foam)
Base sanded Polyethylene slider base
Other wakeskates by Mutiny:
Endurance 39.5" Endurance 40.5" Endurance 41.5" Endurance 43" Endurance Concave 40.5" Endurance Concave 41.5" Endurance Concave 43" Perseverance 40.5" Perseverance 41.5" Perseverance 43" Steadfast 39.5" Steadfast 40.5" Steadfast 43"


Shop For Wakeskating Gear