Home

All Articles

Wakeskate Guide

Discussion Forums

Features

Reviews

Trick Tips

Wakeskating History

Links

Link To Us

Wakeboarding

Wakesurfing

Wakeboards

Wakeboard Towers

Hyperlite Wakeskates

Liquid Force Wakeskates

Byerly Wakeskates

Buy Wakeboards

Ronix Wakeboards

Liquid Force Wakeboards

Buy Wakeskates

Wakeboard Towers

Wakepics

Wake Videos

Complete Longboards

Article Alert


Media Center

Pictures

Videos

Buy Wakeskate Videos


Grip Deck

Getting Up

Dock Start

Ollie

HS Wake Jump

TS Wake Jump

HS Backside 180

BS Pop Shuvit

FS Pop Shuvit

Surface 180 Shuvit

FS Bigspin

TS Shuvit to Indy

Kickflip


Advertise

Contribute Articles

Submit A Trick

Feedback Form

Visitor Feedback

About RSS
Learn How To Ollie With Aaron Reed

The ollie is one of the most important tricks to master in the sport of wakeskating. Many other tricks depend on the mechanics of the ollie. After learning how to get up on a wakeskate and after you start to feel comfortable and confident on the board, the ollie is the first trick that you will want to learn. It is a simple trick that can be performed very easy when you understand exactly what needs to happen to pop you and your board out of the water and into the air.

Watch The Trick Tip Video


Watch The Ollie Trick Tip - large version (7.60 mb - Quicktime File).


Watch The Ollie Trick Tip - small version (3.03 mb - Quicktime File).

The video footage of the ollie was provided by Bump Films and was taken from their latest title, Snap: A Wakeskate Instructional.


Buy Snap now!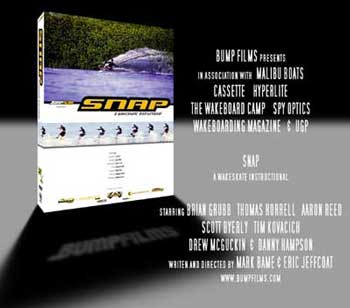 Comments?
Shop For Wakeskating Gear




Wakeboards


Ronix Wakeboards


Hyperlite Wakeboards


Liquid Force Wakeboards


Slingshot Wakeboards


CWB Wakeboards


Wakeboard Bindings


Ronix Bindings


Hyperlite Bindings


Liquid Force Bindings


Slingshot Bindings


CWB Bindings


Wakeboard Packages


Wakeskates


Wakesurf Boards