Home

All Articles

Wakeskate Guide

Discussion Forums

Features

Reviews

Trick Tips

Wakeskating History

Links

Link To Us

Wakeboarding

Wakesurfing

Wakeboards

Wakeboard Towers

Hyperlite Wakeskates

Liquid Force Wakeskates

Byerly Wakeskates

Buy Wakeboards

Ronix Wakeboards

Liquid Force Wakeboards

Buy Wakeskates

Wakeboard Towers

Wakepics

Wake Videos

Complete Longboards

Article Alert


Media Center

Pictures

Videos

Buy Wakeskate Videos


Grip Deck

Getting Up

Dock Start

Ollie

HS Wake Jump

TS Wake Jump

HS Backside 180

BS Pop Shuvit

FS Pop Shuvit

Surface 180 Shuvit

FS Bigspin

TS Shuvit to Indy

Kickflip


Advertise

Contribute Articles

Submit A Trick

Feedback Form

Visitor Feedback

About RSS
Red Bull Pull
Author/Photos courtesy of: Patrick Cray
Date: 10-18-2006


On Monday, October 16th, a few wakeskaters were given the opportunity to go on a small wakeskating excursion courtesy of Red Bull. The small group of riders was identified by a Red Bull representative on FSU's campus who eventually set up the secret session. The riders were asked to meet at an undisclosed location on campus and told to bring a towel and their wakeskates.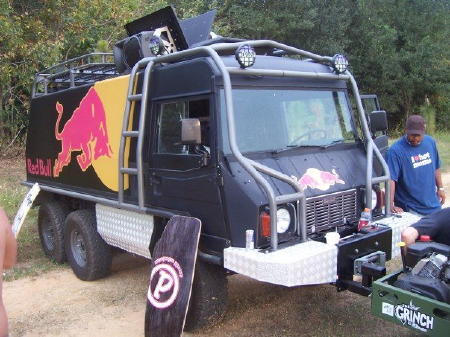 The pinz...how do you roll?

To everyone's surprise, the Red Bull Pinz (a 1975 german war vehicle) rolls out of no where and picks the riders up, bringing them to a small pond behind a group of fast food restaurants. The Pinz, equipped with a Grinch Winch and booming stereo system, set the tone for a perfect little session. There, the riders had the chance to ride the pond and personalize the run by adding a few shopping carts, construction barriers, and even a little hand rail.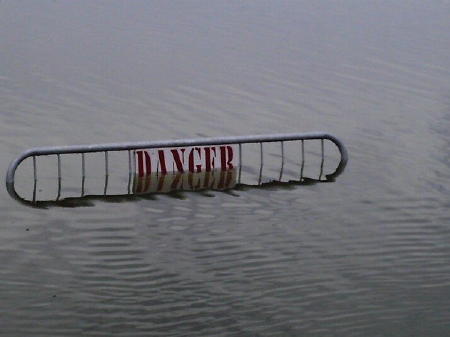 You've officially been warned...


The whole mission was a complete success and surpassed all of the rider's expectations. Red Bull continues to be an industry leader and true pioneer by directly helping athletes at all levels and giving them what they need.

-Patrick Cray, FSU sport management student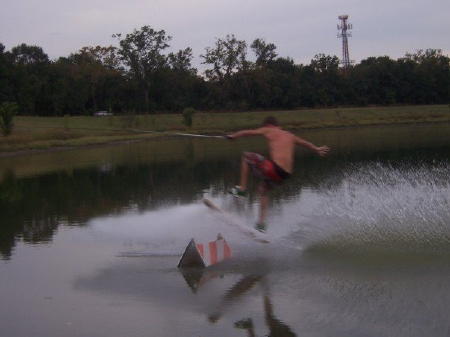 The shredding commenced...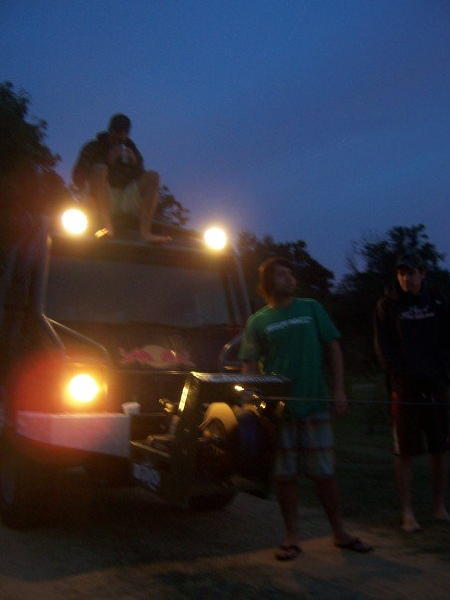 IT'S A DRAGON!! (That's an old school James Bond reference.)


Comments?
Shop For Wakeskating Gear


Wakeboards


Ronix Wakeboards


Hyperlite Wakeboards


Liquid Force Wakeboards


Slingshot Wakeboards


CWB Wakeboards


Wakeboard Bindings


Ronix Bindings


Hyperlite Bindings


Liquid Force Bindings


Slingshot Bindings


CWB Bindings


Wakeboard Packages


Wakeskates


Wakesurf Boards