Featured Videos
Buy these featured Wakeskating Videos online at Boardflix.com



1hr Nick Robinson - Wakeskating.com from Wakeboarder.com on Vimeo.




Brian Grubb, Brandon Thomas, and Danny Hampson head to Sin City for an untraditional wakeskating adventure. After a fun session on Lake Mead, the crew head down to the strip for some wakeskating in the New York-New York Hotel fountain.


Check out all the action from the 2012 Red Bull Wake Open from Tampa, FL. Malibu boats was the official towboat of the boat event.

Red Bull Wake Open Recap from Wakeboarder.com on Vimeo.




'Out of The Norm' is a new, full length wake film featuring North Carolina riders. Its main purpose is to showcase the North Carolina scene and bring the fun back into shredding with the homies

Get hyped on the first trailer! Coming Fall 2012




Come and watch Lipsmack at Wahoo's in Austin Texas. This is going to be one of the best wakeboard videos of the 2012 season. Get your free drinks while they last!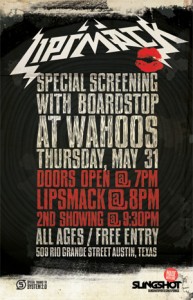 Less than a year ago today, Rewritten premiered in Orlando, Florida setting a new bar for team films in the Wakeboard Industry.


5-time 2009 Austin Music Award winners, The Black And White Years recently performed at the 2009 Grind Action Sports Music Festival in Austin, TX to over 1,000 extreme sports and music enthusiasts. The Grind is a rail event that Wakeboarder.com and Wakeskating.com are part of each year.


Brett Little riding rails at the cable.


LucasJProductions put together some Texas footage for you to enjoy. I know most of you are hating the Winter weather so here is some footage to help get you past the next few weeks or months.....






Shop For Wakeskating Gear